Skip to Content
Residential Construction Products and Services in Southwest MI
Whether you're a DIYer or a residential contractor, Bosker Brick Company is your source for a diverse array of high quality residential retail products and building materials. All our materials are provided by top manufacturers known for quality and longevity, and our helpful, knowledgeable staff are adept at helping our clients identify the right materials for their project.
As a longstanding building supply company in the Southwest MI area, we have developed a trusted reputation for providing reliable service, competitively-priced building supplies and a worry-free process from start to finish.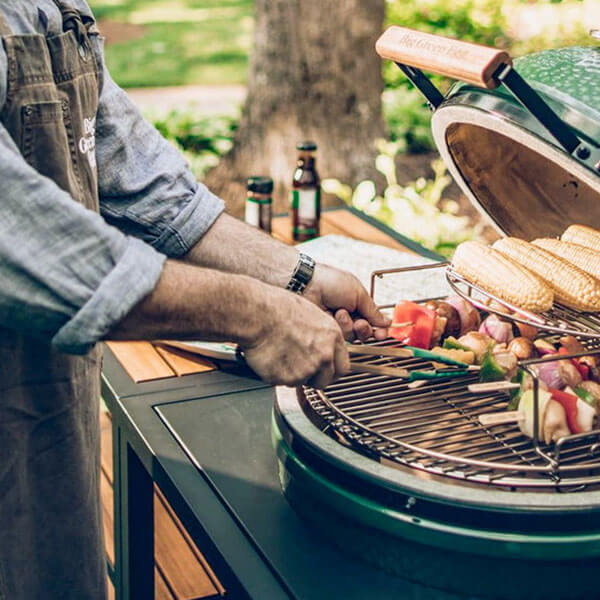 Grills
Grills at Bosker Brick Company, we love to grill, and we wanted to expand our product offerings to address the demands of the local market. Adding grills to our inventory just made sense, which is why we're proud to offer local residents with the industry's preferred gas and charcoal grills. You will find only the best in our extensive selection of name brand grills.
Fireplaces and Stoves
The Michigan winters are notoriously harsh, and keeping your home comfortably warm through the sub-zero temperatures can get expensive. If you're looking to lower your heating costs while keeping your home cozy and adding the decorative flare of flame, our wood and pellet burning stoves and fireplaces are here to suit your needs. You'll be astonished by how much supplemental heat these units can generate, and their ability to disperse the heat throughout your home.
Brick, Stone and Landscaping
Bosker Brick Company was founded on brick and stone supply, and it's still one of the things we do best. We are undisputed experts on brick and stone building materials in the Battle Creek, Michigan area, and continue to provide the excellent brick and stone products to commercial and residential contractors. Whether it's for a retaining wall on the property of your home or business or decorative brick for the exterior of a new commercial building, Bosker Brick Company has you covered.
Get Quality Building Supplies at Competitive Prices!